Peter Vercelli, Architect
1928 - 2019
Condolences and Remembrances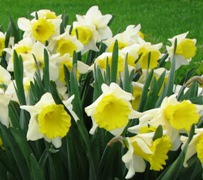 Thank you to everyone who sent a remembrance of Peter to post here. - Jane Vercelli
E: janevercelli@gmail.com

Condolences and Remembrances
I am so very sorry to hear that your husband Peter passed away. It seems only yesterday that he was celebrating his 80th birthday by spending the month of August in Block Island. You are fortunate to have had him in your life for so long and to have together formed such a lovely family.
Now that I have had a chance to study the webpage that you set up in his memory, I wanted to tell you that I have a connection to 11 Dupont Circle, one of the buildings that he designed. It has been the long-term home of the National Women's Law Center, a non-profit advocacy organization on whose board I have served for over 15 years. I have been going to meetings in that building at least twice a year and all of that time I have remarked to myself on its functionality and elegance.
I hope the many happy memories that you have of your life together will help you through this time.
Our sincere condolences,
Natalia Delgado and Merritt Fox
April 7, 2019
---
We mourn the loss of a good friend and the most erudite and entertaining raconteur we ever knew. We feel the emptiness with you, Jane.
Ron & Gwyneth Tillen
March 12, 2019
---
To Jane and to all the Family - I send my deepest sympathy and loving condolences to you all at the very sad passing of Peter. He was one of my late husband, Alan's, greatest and lasting "pals", they having known each other since being fellow students at the Bartlett School of Architecture, University of London. Peter was godfather to Alan's first-born, Mark. Peter and Alan were architects of a totally like mind on all things involved with good architecture and good design. Peter's achievements in the USA are already legendary. Be very proud of Peter's success and may that pride bring you great comfort at this sorrowing time. I must add the names of Mark, Anna and Roselle to my message of love to you all. Anna came to visit you in 1993 which is still a constant very happy memory for her. She remembers vividly your very warm welcome and Peter's enthusiasm for retaining the historic aspects of Thompson on the Common's vernacular village architecture. Anna sends you very special love and thanks for a splendid time with you all. This message from the UK comes with much love, Marion
Marion Stockley, Marches Cottage, Warnham, West Sussex, UK
March 3, 2019
---
I treasure the times I sat on a porch in Jamestown talking with Peter about diverse topics: vintage airplane engines, ancient British history, Italian village food, London during WWII, our children, and all things Thompson. He was so eloquent! Consider the journey his long life took too. How many events shaped the decisions and ultimate path of his life! I appreciate you remembering him with a fine life story Jane.
Jane and the boys, remember the good times!
Joseph Iamartino
March 2, 2019
---
Jane, Anders and Lars. My sincere condolences on the passing of Peter. I recall with great pleasure our brief encounters over the scale at the fish market. His smile and personality will always be a treasured memory.
Paul C. Aldrich
March 1, 2019
---
Jane and Family, Sorry to hear of Peter's passing. A "rock" in our community, he will be long remembered by those who knew him. Peg and I express our deepest sympathy. Dave
Dave Babbitt
February 28, 2019
Memorial Donations
Memorial donations may be made to the
Thompson Historical Society
Peter Vercelli Memorial Fund
P.O. Box 47
Thompson, CT 06277
or the
Block Island Volunteer Fire Department
P.O. Box 781
Block Island, R.I. 02807.
---
Jane Anderson Vercelli is a former news reporter for the Associated Press, UPI, Waterbury (Conn.) Republican, the Newtown Bee and the Block Island Times
.
Jane Vercelli P.O. Box 433 Thompson CT 06277
E: janevercelli@gmail.com