Peter Vercelli, Architect
1928 - 2019
Condolences and Remembrances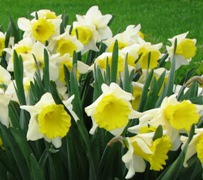 Thank you to everyone who sent a remembrance of Peter to post here. - Jane Vercelli
E: janevercelli@gmail.com

Condolences and Remembrances
We mourn the loss of a good friend and the most erudite and entertaining raconteur we ever knew. We feel the emptiness with you, Jane.
Ron & Gwyneth Tillen
March 12, 2019
---
I treasure the times I sat on a porch in Jamestown talking with Peter about diverse topics: vintage airplane engines, ancient British history, Italian village food, London during WWII, our children, and all things Thompson. He was so eloquent! Consider the journey his long life took too. How many events shaped the decisions and ultimate path of his life! I appreciate you remembering him with a fine life story Jane.
Jane and the boys, remember the good times!
Joseph Iamartino
March 2, 2019
---
Jane, Anders and Lars. My sincere condolences on the passing of Peter. I recall with great pleasure our brief encounters over the scale at the fish market. His smile and personality will always be a treasured memory.
Paul C. Aldrich
March 1, 2019
---
Jane and Family, Sorry to hear of Peter's passing. A "rock" in our community, he will be long remembered by those who knew him. Peg and I express our deepest sympathy. Dave
Dave Babbitt
February 28, 2019
Memorial Donations
Memorial donations may be made to the
Thompson Historical Society
Peter Vercelli Memorial Fund
P.O. Box 47
Thompson, CT 06277
or the
Block Island Volunteer Fire Department
P.O. Box 781
Block Island, R.I. 02807.
---
Jane Anderson Vercelli is a former news reporter for the Associated Press, UPI, Waterbury (Conn.) Republican, the Newtown Bee and the Block Island Times
.
Jane Vercelli P.O. Box 433 Thompson CT 06277
E: janevercelli@gmail.com